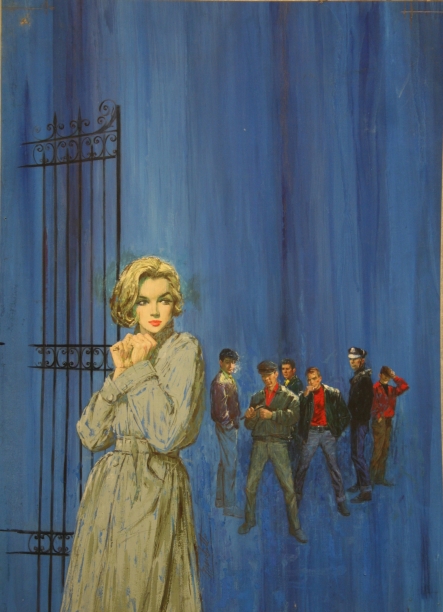 Original cover illustratrion for "Terror Stalks the Night Nurse" by Blanche Y. Mosler, published in 1963 by Paperback Library
. The medium is Casein on board.

Notice that there is no nurse's cap on the woman in the actual illustration, while the cover shows one! Examination of the artwork reveals that the cap was originally there and was later removed. There is no logical explanation for this other than Lou may have thought that it looked better without the cap and changed it after he got the illustration back. For what purpose is unkown.