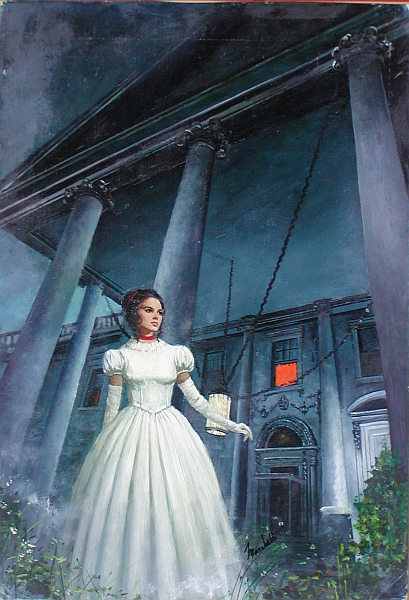 Phenwick Women
No. 6, "Susannah, the Righteous," published by Popular Library. Lou did many covers in this Gothic/Romance series.
Original illustration shown here is
oil on board
, 15" x 33" in. Notice the columns to the right of the lit window were cropped out to fit the aspect of the cover.